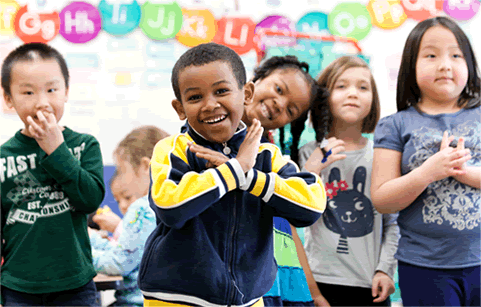 Early Childhood Teacher Jobs
From the morning bus ride until the last activity of the night, more than 34,000 students grow and learn with Minneapolis Public Schools every day. We promise an inspirational education experience in a safe, welcoming environment for all diverse learners to acquire the tools and skills necessary to confidently engage in the global community.
Why apply for Early Childhood Teacher Jobs with Minneapolis Public Schools? Minneapolis Public Schools has many learning resources and opportunities for young children, their families and caregivers. Early Childhood staff seek to enhance early childhood education, outreach and partnerships in order to support and promote the healthy growth and development of children birth to age 7 to ensure school readiness and school success.
MPS staff members are experts at helping students with unique challenges develop to their fullest potential. Our teachers are dedicated, passionate and committed to closing the achievement gap and raising the bar for all students.
Click on the "e-mail jobs to me" link below and tell us about yourself, and we'll keep you informed about upcoming Early Childhood Teacher Jobs with Minneapolis Public Schools that match your interests.
Results 1 – 8 of 8
Page 1 of 1
Search results for "".
Title
Department
Facility
Job Type
Post Date
Associate Educator -Classroom Support - Bethune PreK-5 (2023-2024)

Bethune Elementary (10000011)

Bethune (0107)

Paraprofessional

Nov 29, 2023

School Success Program Assistant - Bilingual Spanish - Early Childhood Education Program

Early Childhood Education Program 1 (10000021)

North Star (0185)

Paraprofessional

Nov 17, 2023

Teacher, Early Childhood Special Education (ECSE)- Candidate Pool (2023-2024)

Talent Acquisition (10000777)

Davis Center (0001)

Teaching

Nov 15, 2023

Teacher, District Program Facilitator - Early Childhood Education Preschool Programs

Early Childhood Education Preschool (10001476)

Davis Center (0001)

Teaching

Nov 13, 2023

Teacher, ECFE - Early Childhood Teacher- Early Childhood Education Program 1

Early Childhood Family Education (10000021)

North Star (0185)

Teaching

Nov 13, 2023

Associate Educator - Classroom Support - Early Childhood Education - Prog 2

Early Childhood Education Program 2 (10001030)

Wilder Complex (0272)

Paraprofessional

Nov 7, 2023

Associate Educator - Bilingual Somali- Classroom Support - Early Childhood Education - Prog 2

Early Childhood Education Program 2 (10001030)

Wilder Complex (0272)

Paraprofessional

Nov 7, 2023

Associate Educator - Classroom Support - Early Childhood Ed Prog

Early Childhood Education Program 1 (10000021)

Davis Center (0001)

Paraprofessional

Nov 5, 2023