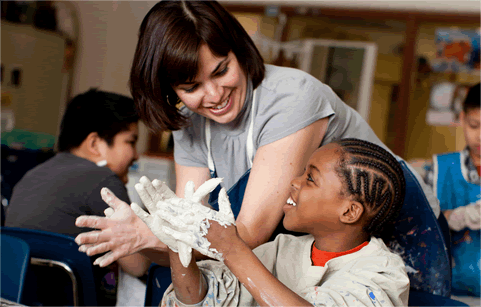 Child Care Worker Jobs
From the morning bus ride until the last activity of the night, more than 34,000 students grow and learn with Minneapolis Public Schools every day. We promise an inspirational education experience in a safe, welcoming environment for all diverse learners to acquire the tools and skills necessary to confidently engage in the global community.
Why apply for Child Care Worker Jobs with Minneapolis Public Schools? The mission of Minneapolis Kids is to provide high quality child care services for parents during period when students are not involved in regular school programs. The program offers a safe, nurturing, education, and recreational experience where children are encouraged to pursue interests, develop friendships, independence, and confidence.
MPS staff members are experts at helping students with unique challenges develop to their fullest potential. Our teachers are dedicated, passionate and committed to closing the achievement gap and raising the bar for all students.
Click on the "e-mail jobs to me" link below and tell us about yourself, and we'll keep you informed about upcoming Child Care Worker Jobs with Minneapolis Public Schools that match your interests.
Results 1 – 6 of 6
Page 1 of 1